Church is now open for worship
every Sunday at 11am
Everyone Welcome
Also available via Zoom every Sunday at 11am, and later on youtube.
Please contact us for more details if you would like to join us.
These services are also available on youtube - on a TV search for Chasetown Methodist Church or on a PC/Tablet or mobile click the link.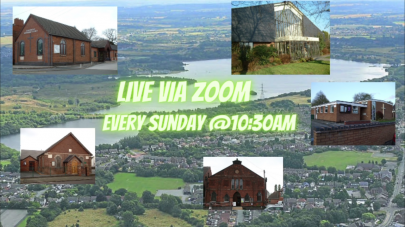 Latest news & updates are available on our Facebook Page: ChasetownMethodists
Worship-related resources for use at home can also be found here which include a home service and a link Wesley's Chapel in London who will continue to live-stream worship, adapted for no physical congregation.
Service times
Wednesday 12:45
Thursday 12:45
Sunday 9:45 and 11:00.
To book the church building for other activities please contact Carol Whitson via the contact form below or 07976 666591
Chasetown Methodist Church is in the Burntwood Area of Staffordshire. Find Us
Our mission statement is:
"To seek and serve our Lord Jesus Christ by living out our faith in all that we do"
Our services are welcoming and Christ centred, mainly traditional with a 'Messy Church' usually on the 2nd Sunday morning of the month and Junior Church available on other Sunday mornings.
Sunday morning services start at 11am with tea/coffee afterwards
Sunday evening services start at 6pm at one of the Methodist Churches in the Chasewater Area. Full details are available on the Worship/Preaching Plan
We welcome the whole family of Christians young and old - all are welcome to praise the Lord with us.
During the week we have something for everyone from the uniformed organisations for our younger members along with Ladies & Mens groups. There are also regular prayer & bible study groups and a number of other organisations that use the building in the week.